Your No #1 Diamond Bar Plumbing Contractors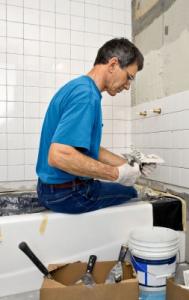 If you live in the Diamond Bar area, then you should call us for all of your plumbing needs. We have a reliable group of plumbers who can do everything from redo your bathroom to deal with water line breaches or sewer line issues. When it comes to such things, you want to work with experts who actually know what they are doing.
Amateurs could botch the job, which means you may have to pay to have it fixed again or may have to deal with something serious like a floor or sewer back up. Be smart so that you always work with a Diamond Bar plumbing group in that can help you keep your property up and running.

Emergencies come up with plumbing because pipes, sinks, drains, and other plumbing items are usually in near-constant use. If there is an issue, it is important to address it right away or it could become something very serious. You should not procrastinate.
This is why we are here: Our Diamond Bar plumbing techs can help you upgrade your plumbing or deal with issues. If you call us, you can be sure that you can count on our experienced plumbers.